We took DJ to the zoo yesterday. And he slept almost the entire time!! But he did wake up for a little bit.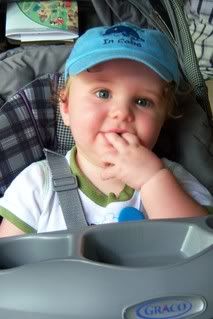 DJ had a good time at the petting zoo. He was not afriad of the animals at all!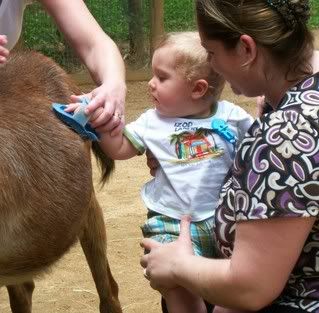 Here is DJ's shock over meeting Damon's family for the first time!
(I kid, I kid!)